Ronan Collobert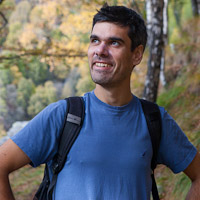 I hold a research scientitst position in machine learning, at the IDIAP Research Institute, in Switzerland.

Ronan Collobert
IDIAP
Rue Marconi 19
CP 592
1920 Martigny
Switzerland

Email: ronan [at] collobert [dot] com
Phone: +41 27 721 77 06

I was previously a Research Staff Member at NEC Laboratories of America.
Research Projects
Software
Publications
See also my Google Scholar page.
2012
2011
2010
2009
2008
2007
2006
2004
2003
2002
2001
2000
EPFL Courses
Collaborators
Last Modified 04/26/14 19:52